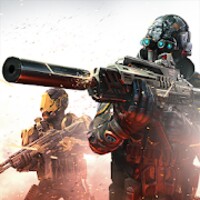 Android now has its own 'Modern Warfare'
Download
49.52MB
free
This is an XAPK file.
You need to download the official Uptodown Android app in order to install it.
Modern Combat 5 Blackout is a first person shooter inspired by the Call of Duty saga. It also has a spectacular single player campaign mode, as well as a powerful online mode for a good number of players.
More information
Package Name
com.gameloft.android.ANMP.GloftM5HM
Requirements
Requires Android 4.0 or higher
SHA256
ccc7412d39c07cbf18d5eb12d3a0d8f21a140cc546f7ba1d7e067ff70a1e4d01
Why is this app published on Uptodown?